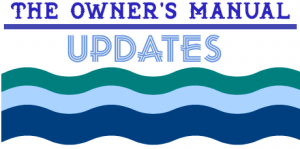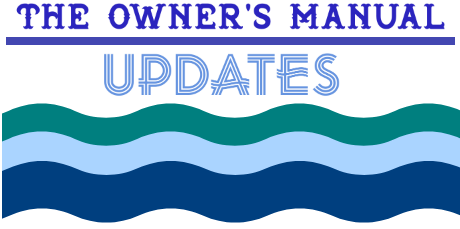 The Cancun Corona virus timeline
3/13       A 57 year old woman who had traveled to Madrid was the first confirmed case in the Yucatan.
3/17       All schools were closed in the Yucatan
3/19       Many airlines canceled flights. Many hotels begin gradual closings allowing only those that were already booked to stay. Spring Equinox Chichen Itza was closed. There were 22 positive cases in Quintana Roo,  19 in the Cancun area and 3 in Solidaridad area.
3/24       The Royal Resorts moved all members and guests from all other Royal Resorts to The Royal Sands
3/25       Twenty-two hotels shut down; overall occupancy had fallen to approximately 20.6%. There were 27  positive cases in Quintana Roo, 22 in Cancun and 4 in Solaridad.
3/26       Cancun recorded its first death from the Corona virus, a 74-year-old Mexican national with under  lying conditions.
3/27       Fifty-one hotels in Cancun/Riviera Maya closed their doors until after the Pandemic is over.
3/29       42 positive cases in Quintana Roo, 29 in Cancun, 8 in Solidaridad
3/31       The Mexican Government declares a national emergency. The country goes on lockdown with  all non-essential public  places forced into suspended operations. 44 positive cases in Quintana   Roo, 30 in Cancun, 9 in  Solaridad.
4/01       All beaches in Cancun, Riviera Maya, and the islands  are closed, all non-essential businesses are closed.
4/04       All Royal Resorts closed.
4/07       138 positive cases in Quintana Roo, 9 deaths, 92 positive cases in Cancun with 4 deaths, 31 positive cases in Solidaridad with 3 deaths.
4/09       159 positive cases in Q.R. with 11 deaths, 111 positive cases in Cancun with 6 deaths, 32 positive cases in Solidaridad with 4 deaths
4/12       Approximately 12,000 tourists are stranded either at a Government appointed quarantine hotel or at the airport. Government forces tighter restrictions including workers to wear masks, main roadways in Cancun and Playa del Carmen are closed.
4/15       Mexico reaches 5,800 positive cases with 449 deaths. It becomes mandatory for everyone to  wear masks in public.
4/20       Royal Resorts announced closure until May 30th
5/07       Quintana Roo has 994 positive cases with 167 deaths, Cancun has 752 positive cases with 129 deaths, Solaridad has 161 positive cases with 22 deaths
5/12       Beginning June 1, the Ministry of Health will define a weekly traffic light system, red, orange, yellow and green for each state that will determine the activities that can be reinstated and at what levels of reactivation.
5/18       Quintana Roo drops from 4th place to 18th for the number of positive cases of Covid 19. Registration opens for health certification that consists of different criteria, of which 223 are compulsory      and 56 are voluntary. Its objective is to maintain the necessary sanitary measures for the prevention and containment of COVID-19.
5/27       Cancun is still in a red light zone with all non-essential businesses closed and stay at home order still in effect
5/29       The Royal Resorts announce the reopening of The Royal Sands, Islander, and Haciendas on June 13 (week 24), The Royal Cancun opens June 20th  (week 25) and The Grand Residences  will open July 4 (week 27).
6/06       Main roadways are opened and checkpoints removed for the gradual reopening of Cancun and  Riviera Maya
6/08       Cancun and Riviera Maya turn into an orange zone with artistic, cultural and sporting events along with beaches and public parks to remain closed. Cinemas, internet cafes, real estate, tourist   activities, adventure operators, divers, and theme parks, spas, restaurants, tourist transportation and shopping malls and department stores can operate           at a 30 percent capacity under the orange light. Banks, hospitals, and grocery stores re-main an  essential service and will be open regardless of the traffic light color.
6/10       Twenty-two international flights land at Cancun airport; beaches remain closed.
6/14       Royal Resorts open up at a greatly reduced occupancy rate, (25%), private beaches begin to open but Cancun and Riviera Maya remain under the orange light system. National and international flights increase to 62.
6/15       Theme parks, hotels, dolphinariums and other tourist activities reopen under an orange light
7/07 Quintana Roo reaches 4,400 positive cases, 2,487   in Cancun and 633 in Playa del Carmen.