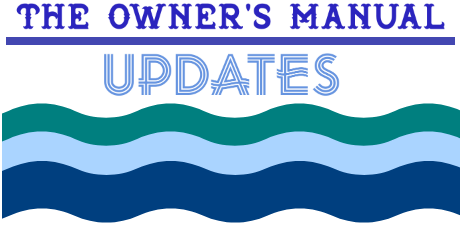 Grand Residences by Wyndham –  Amended July 1st 2021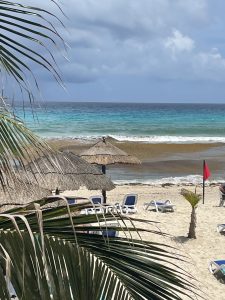 The number one change to The Royal Resorts is The Grand Residences' new affiliation with Wyndham Resorts. The Grand
Residences will be in Wyndham's new Registry Collection of Hotels. It is unknown if other Royal Resorts will be associated with Wyndham Resorts in the future. A Wyndham management team is training the Royal Resort's sales dept. on how they would like to present their products to owners and guests who stay at the various Royal Resorts.

You will probably be asked to take a 90-minute presentation in exchange for breakfast or discounts on tours or other gifts to entice you to go to the presentation. They will more than likely attempt to sell you points or get you to convert your fixed week/fixed villa to points and use The Grand Residences as a way to vacation there. 

Of course, The Grand Residences will be one of their top of the line resorts with the points to match it, allowing you to stay at other top f the line Wyndham resorts. Wyndham has timeshare resorts such as Club Wyndham, Margaritaville Vacation Clubs, Shell Vacations Club, and World Mark by Wyndham. They also have value hotel brands such as Baymont Inn & Suites, Day's Inn, La Quinta Inn, Howard Johnson, Microtel, Ramada, Super 8, Travelodge as well as you can use points, points plus cash, or just cash to get into any of these resorts if space is available.

There are many factors that go into the value of points but the bottom line is what you feel are the value of those points.Things to consider are how flexible the points are and how many transfer partners there are, what are your redemption options, time that points expire (it may take you two years of annually awarded points to get into a vacation you want), how much does it cost to buy points, what is the average redemption value of your points, and how abundant is the availability.

Availability is especially important when it comes to trying to reserve a vacation during high season at a high demand resort/destination. Some companies require you to pay more money to get a preferred status or requires an exponentially higher number of points to get into those high demand resort/seasons.

​​​​​​​Owners of Royal Resort fixed week/fixed villas may have to be concerned about increasing maintenance fees but owners who own points must pay annually to maintain their points also; so hopefully maintenance fees will not increase too dramatically.

Those owners who purchased from The Royal Resorts when Interval International was the worldwide exchange company will still be able to use Interval International
for exchanges.
Royal Resort Change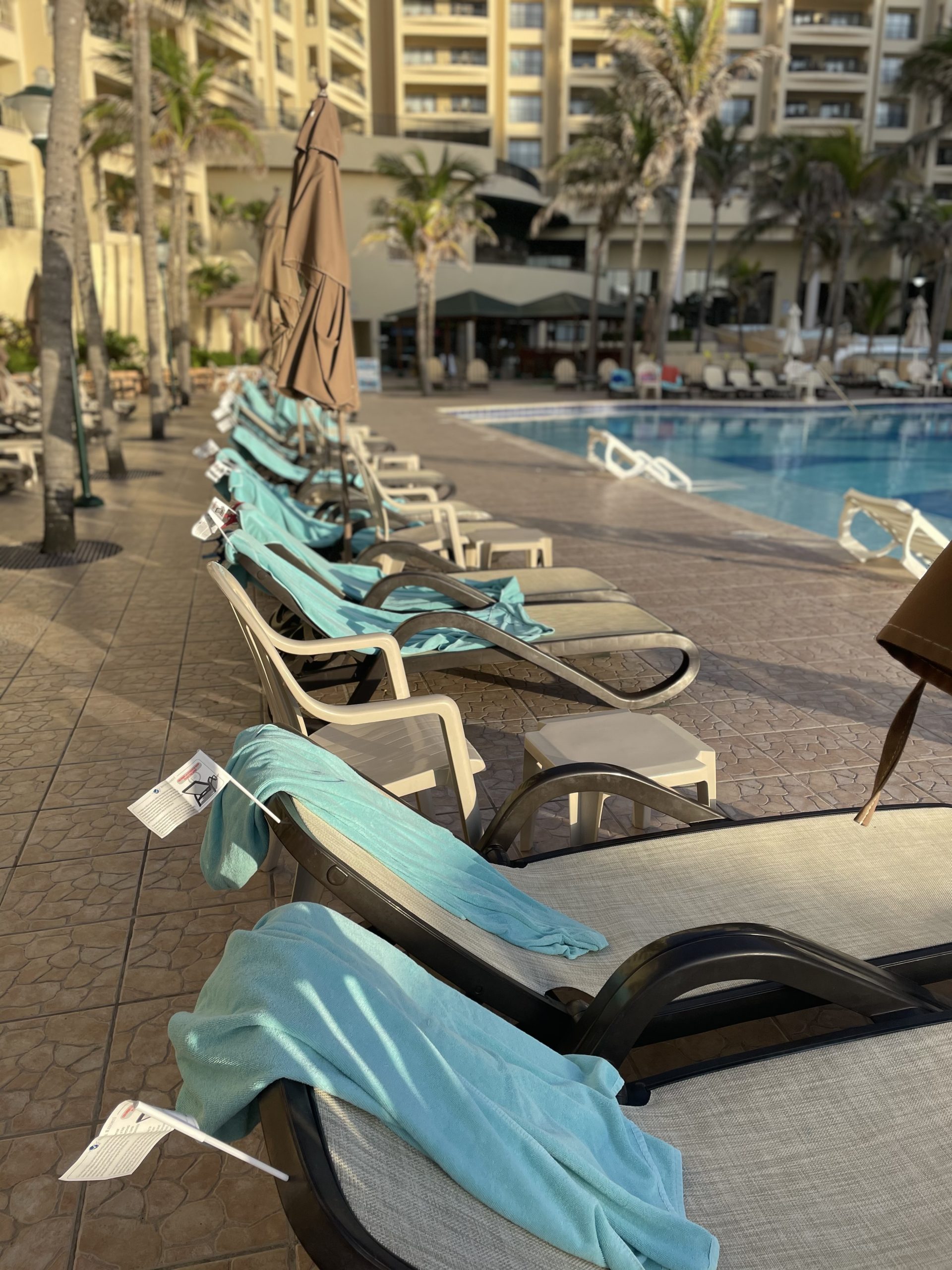 The new flag system will help free up some chairs by the pool.
The new flag system for saving chairs has now been implemented. When you check-in, depending on the number of guests staying in your villa, you will be issued a corresponding number of flags. This will stop those who have three or four in their villa but were saving up to six chairs for their friends who sleep in late.
These flags are to be put on the lounge chair by the pool or under the Palapa in order to claim they are yours.
You still are supposed to come back to your chair within an hour to keep your chairs. A guard will come
around and record how many flags are yours, your villa number, and which chairs you are claiming.
If you use the Royal Resort transit bus, go into the resort store, go to any restaurant, except when you are seat- ed, you must wear a mask. Most of
the times, except the transit bus, they will have masks available, but if not, you may have to go to the front desk to get one. If you use the public bus on Kukulkan Blvd., you will also have to wear a mask. Any public mall or grocery store will require you to wear a mask.
The resort stores no longer carry bags (they do sell a material bag that you can purchase) to carry your groceries to your villa. You may want to consider packing a material bag from home and bring it with you when you go to the store.
Be sure to book your Covid test for returning to the U.S. with your concierge because most everyone is leaving Saturday and want to get tested on Thursday.
There is a line for those who don't have appointments and the line moves super-fast as it doesn't take long to get your test. You will need your passport or a picture of your passport when you go. They only take a sample out of one nose and don't go very deep like some Covid tests do.
Cancun Changes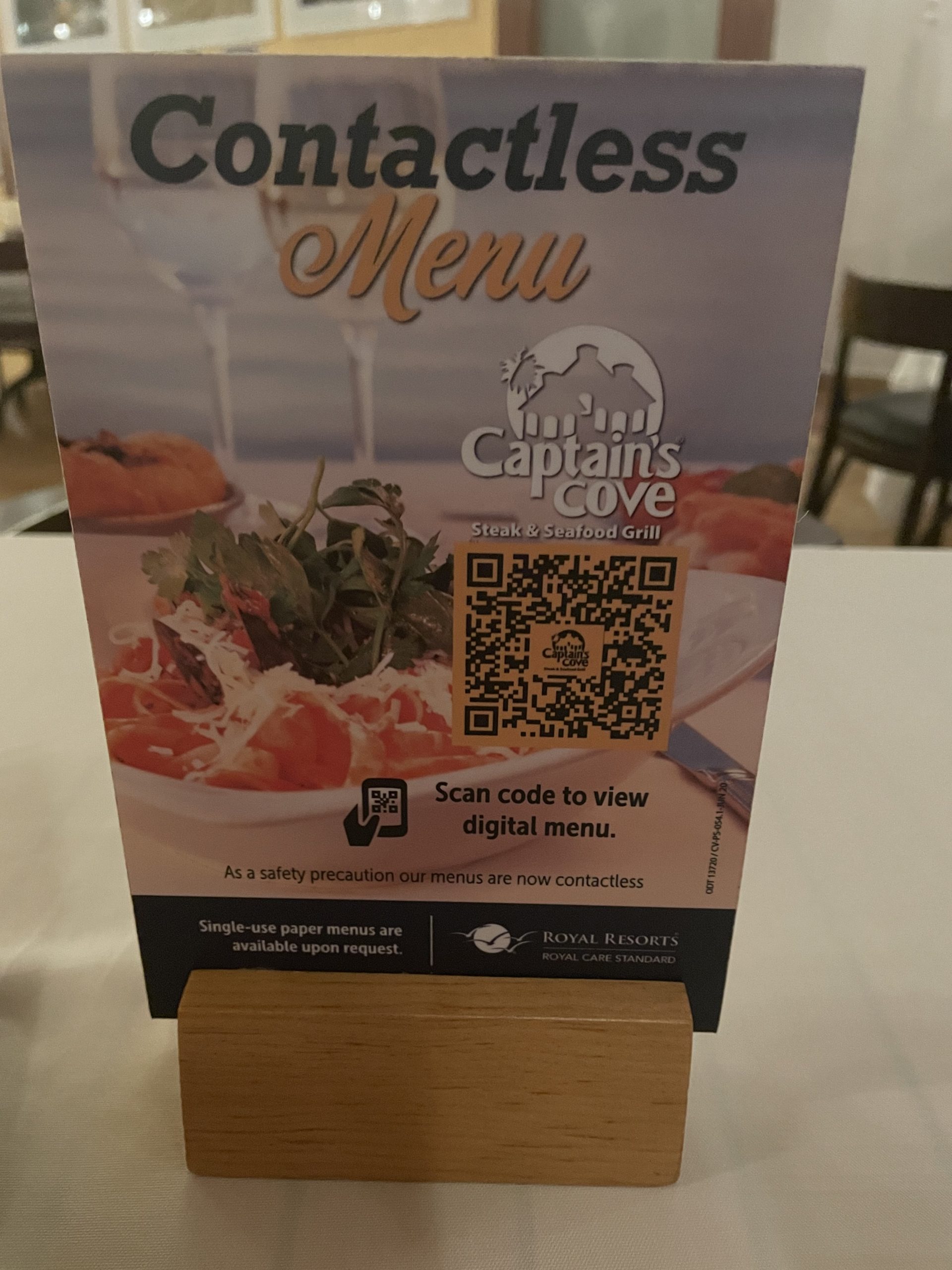 Other changes since the reopening of Cancun is several favorite restaurants such as Casa Rolandi have closed their doors, but new ones have opened. Cenacolo has moved just past La Isla mall.
Ilios, an authentic Greek restaurant, located just across from Kukulkan mall, is the hottest newest restaurant. There is a celebration along with the breaking of the plates at 9 p.m. so you may want to schedule your dinner to be able to stay for that event.
Reservations at most restaurants, including at El Conquistador, are a must. Babel, across from Hacienda Sisal, another new eatery, is a mixture of international cuisine. You order from the different restaurants that are there that day from your table.
Just about every restaurant in Cancun, including The Royal Resorts are using contact less menus where you scan a QR code either in Spanish or in English and your menu will pop up on your cell phone, so don't forget to take your phone with you.
You can download a QR scanner App if your phone does not have one already. They do have paper menus for those who forget their phones or prefer a paper menu.
Airport Items
A new tourist tax, approximately $10 U.S. has gone into effect. This is different from the landing fees which are included in your airline ticket. It is supposed to be used to help keep the beaches and streets clean.
Beware of an online third party that charges $38.00 for this tax. We recommend that you pay it at the airport, which many have never been asked to pay it and boarded their plane with no problem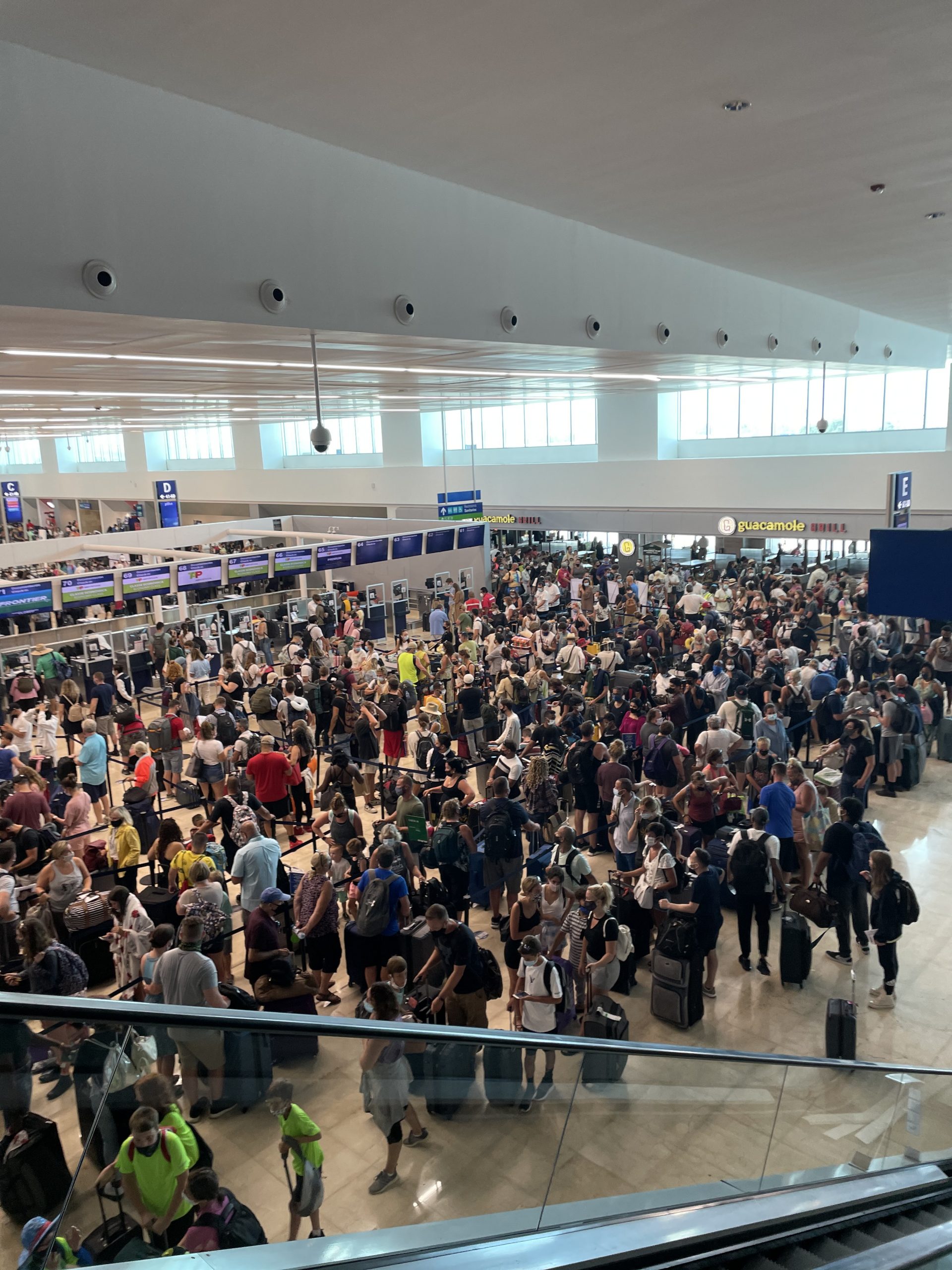 There is a good chance that the air- line attendant will ask to see your Covid 19 test results which would have been emailed to you or to your phone. They may also ask to see the Mexican "Seguro Vuelva" which is a short questionnaire about Covid related health questions.
You scan a QR code either at the front desk or go online to fill it out 12 hours before your departure. Once you answer the questions, they will send you a successful verification which you will show the attendant as well as someone before you go through security at the airport. You will also need this to enter Mexico.