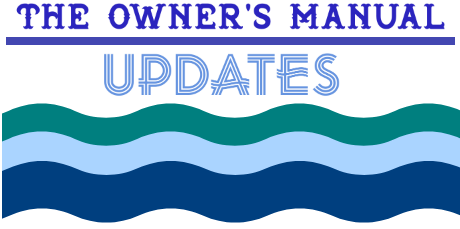 Hurricane Delta made landfall in the coast of northeastern Mexico near Puerto Morelos around 5:30 AM CDT with estimated maximum winds of 110 mph as a Category 2. Weakening from the forecasted Category 4. Delta is 35 miles West of Cancun at 7am update. Moving NW 17 mph. Max winds 105 mph. Forecast to move into Gulf later today. Move toward the Louisiana Coast. Make landfall Friday late afternoon as a Cat 3 hurricane.


It was reported that more than 40,000 tourists have been evacuated to emergency shelters yesterday evening. The Royal Resorts have evacuated most Owners to local designated shelters. Some from the Grand Residence being moved to the Royal Haciendas.



Owners report the staff going above and beyond keeping everyone safe.  Supplying the guest with back up generators for people that need O2 -C-pap-and other medical electrical needs.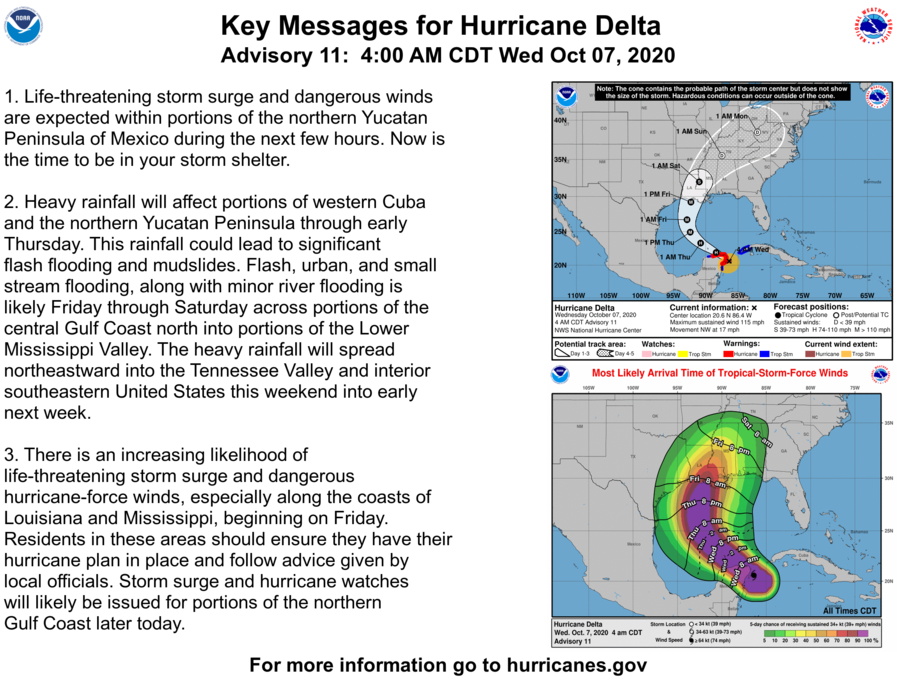 The last major hurricane to come this close to Cancun was Hurricane Wilma in 2005. The Owner's Manual will continue to report on Hurricane Delta through the duration of it's time in Cancun. Follow us on Facebook for the latest.

Royal Resorts webcams: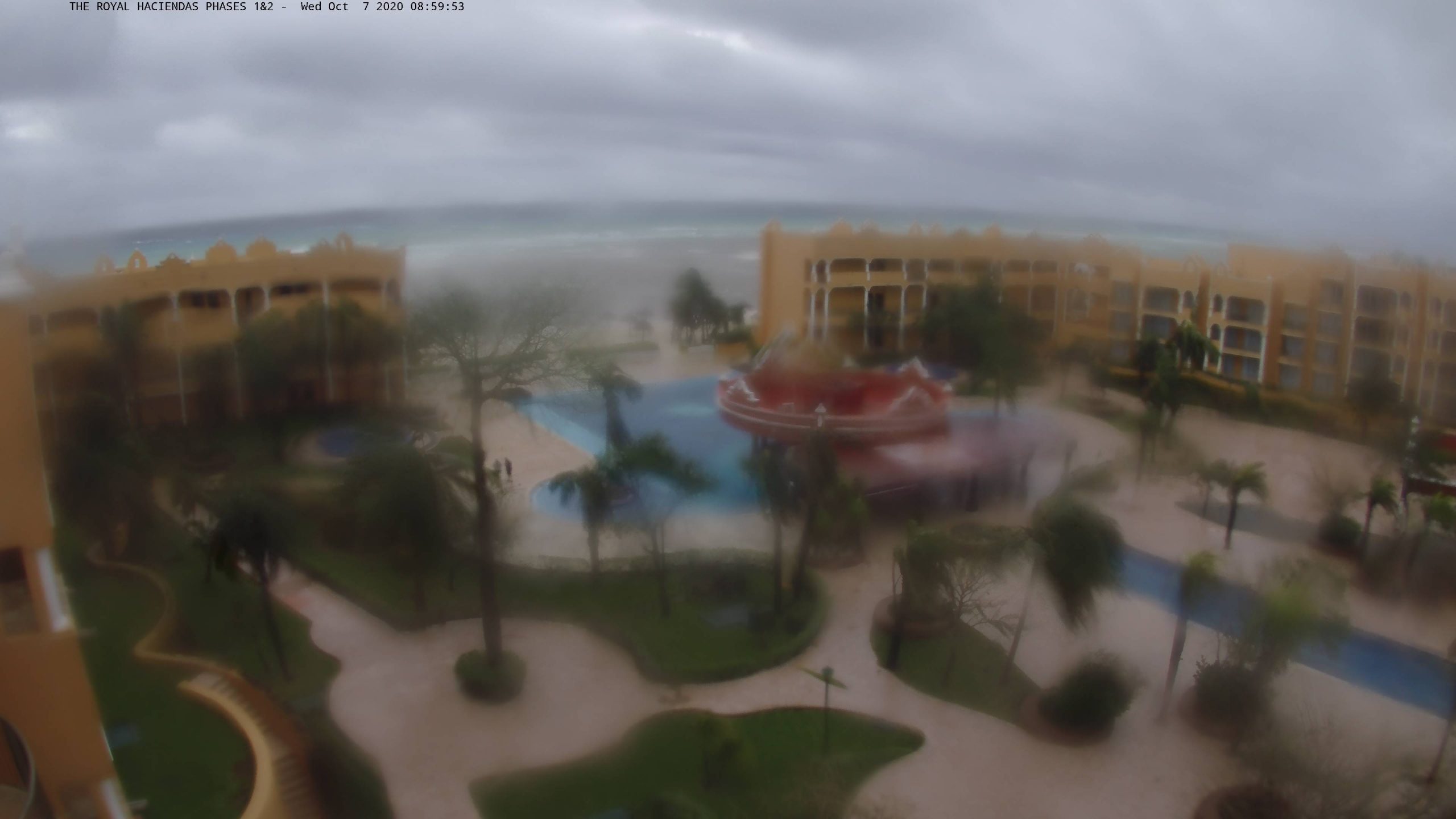 Keep an eye on the storm by following storm chasers on the ground in Cancun:

Reed Timmer
Facebook live.
Live.
_____
The Owner's Manual is a for owners by Owner's run website. We are not connected to the Royal Resorts. Please help our small business out in this trying time by liking and sharing articles. We can't do this without out dedicated reader base. ~Thank you