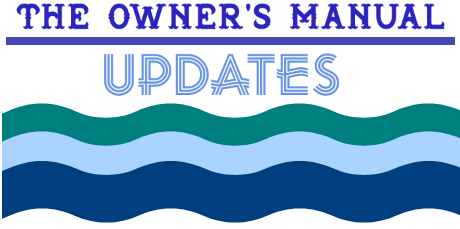 Here at the Owner's Manual we are monitoring the situation very closely.  With spring break and many peak summer weeks around the corner there are rising concerns about the spread of CORVID-19. This is an ever evolving situation. If you plan to travel, please do your due diligence to remain updated on the situation. The best source of information will be found on the CDC website.
As of 3/4/2020. Mexican state health authorities confirm that the state of Quintana Roo, including the resort destinations of Cancun and Riviera Maya, are virus free. Despite the two confirmed cases in Mexico City and Sinaloa.
Cancun International Airport has decided to strengthen its preventive measures to avoid the entry of the corona virus. At this time, they are taking measure to spot and isolate passengers who may show signs of carrying the virus from entering the country. If you do show signs of illness there is a possibility you maybe denied entrance into or out of the country. It is not clear what quarantine procedures might be put into place for at risk travelers.
The following information is provided by the CDC's official index page : https://www.cdc.gov/coronavirus/2019-ncov/index.html
Who is at Higher Risk?
Early information out of China, where COVID-19 first started, shows that some people are at higher risk of getting very sick from this illness. This includes:
Older adults
People who have serious chronic medical conditions like:

Heart disease
Diabetes
Lung disease
Should I cancel my trip?
Currently, Cancún, Quintana Roo, Mexico is a Watch Level 1: CDC does not recommend canceling or postponing travel to destinations with level 1 travel notices because the risk of COVID-19 is thought to be low. Which means "risk of limited community transmission". You can remain updated on the situation around the world by using the "Search COVID-19 risk assessment by country." map and typing in the keywords "Mexico" or "Cancun".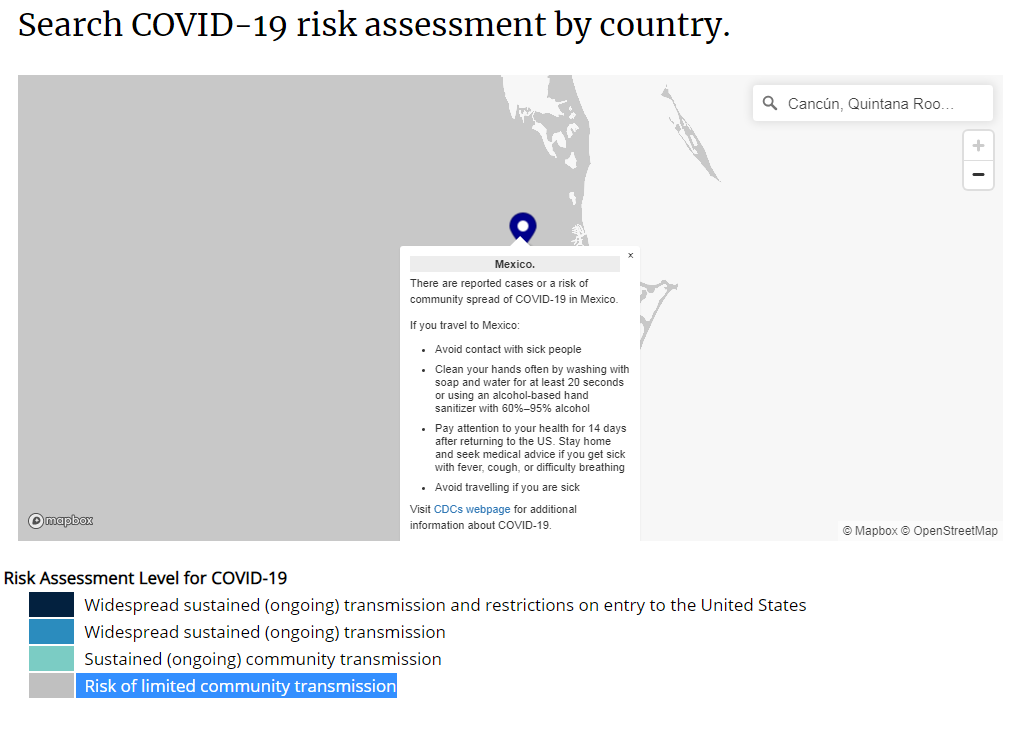 Monitor the situation very closely and use your best judgment. At this time no major events of gatherings of people have been cancelled in Mexico. If you travel, take the following routine precautions:
If you travel to Cancún, Quintana Roo, Mexico:
Avoid contact with sick people
Clean your hands often by washing with soap and water for at least 20 seconds or using an alcohol-based hand sanitizer with 60%–95% alcohol
Pay attention to your health for 14 days after returning to the US. Stay home and seek medical advice if you get sick with fever, cough, or difficulty breathing
Avoid travelling if you are sick