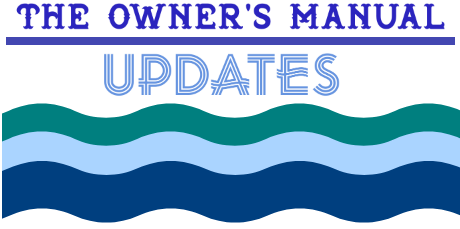 Letters to the Editor
Dear Editor,
I have a question you might know something about. If seeking or buying a unit, do you know if we9US Citizen) can obtain an RAC Number (MX tax ID number) from here in the US, Online?
___
Because you are not buying property when buying a unit, but only a membership, good for so many years, there should be no need for a Mexican tax ID. The membership is also not registered in Mexico, so there should be no need for a Mexican Tax ID. 
_____
Dear Editor,
I check the Royal resort webcams daily and have noticed the beach is going away in front of the Royal Haciendas to the point that there is only one row of Palapas left in front of phase I.
___  
Hurricane Zeta took out a lot of sand from all of the beaches from Cancun to Tulum. This has happened several times in the past with hurricanes. The sand usually does return. At the Haciendas, there is a good limestone/sandstone base where total erosion should not take place, but sand will come and go through the years.
_____
Dear Editor,
I have just had a question from somebody who is thinking of going to Cancun and wants the Royal Sands. Apparently, he has been told that if he rents from an owner he DOES have to take the meal plan. I have not heard that and can't imagine they would consider doing that, I used to rely so much on the magazine for all the info it gave, but I am sure you still keep you ear to the music, so to speak. As far as I am concerned, you DO have to take the plan if you rent directly from the Royals.
 ____
A renter from an owner (owner Loan) does not have to take the meal plan; it is optional at the owner's rate. If someone rents a unit from an owner through the Royal Resorts, yes, they have to take the meal plan.
_____
Dear Editor,
Recently, I read a comment that the Royal Islander is considered less than a resort or hotel for resale. As an owner, what does this mean for my return upon resale?
____
My best guess is that it will be appraised by three independent companies and the Royal Resorts will purchase it much like they did with The Royal Caribbean. What the appraisal value will be will depends on the demand for Cancun as a destination, the hospitality industry that has been hit hard by Covid – 19, and other factors at the time of the appraisal (probably 6 months prior to the expiration of the trust.
_____
Dear Editor,
I am wondering whether you have any updated information about how the Royal Resorts are protecting owners from Covid-19. We have been a long time subscriber to Owner's Manual, but had neglected to renew our membership to the online only version till today. We are scheduled to go next month.
___
Employees are wearing masks and shields, social distancing is being practiced as best as possible, they are wiping down surfaces constantly, there are sanitizer stations everywhere, your temperature is taken when you enter the lobby and can have it taken any time. So far, there have not been any reported cases of owners catching Covid at the resorts. You have to wear masks to go outside to the store or restaurant
___
Dear Editor, 
Can you also please tell me if there are any travel restrictions from the US to Mexico, if so, where do I look online to gather this info? Also, will US citizens be required to travel with some proof of vaccination? Thank you Best regards.
___
There are no travel restrictions for U.S. Citizens or any other country, including the UK and proof of vaccination is not required. Your temperature will be taken at the airport and if you have a fever, you may be required to self-quarantine at your home resort. Cancun is now receiving the vaccine and workers in the travel industry will be amongst the first to receive them to bring the perception to would be travelers that Cancun is doing what it can to stop the virus from spreading amongst tourists.
____
Dear Editor,
We are scheduled to arrive in Cancun (Royal Islander) on Feb.6 staying thru the end of Feb. We are concerned about the new testing required before departure to the US. As I had a positive test in Nov, there is a possibility of another positive test even though no symptoms. First of all, since test has to be performed 3 days before departure, will places be available to guests for testing. What would be the policy should a guest test positive or what documentation would be required from personal doctor? Hope to travel but concerned about getting home. Whatever info you have would be appreciated.
____
The Royal Resorts will make tests available on site and at special rates for owners and guests starting January 23. International travelers and U.S. citizens will need to have a COVID-19 test within 72 hours prior to their departure from Cancun and present documentation of their laboratory test result (written or electronic copy) to thee airlines at the airport. The test required is a nasal swab (viral antigen test or nucleic acid amplification test).
Children aged two and older must also be tested. Travelers who have been infected with COVID-19 and have recovered during the last three months must show proof of the positive test result and documentation of recovery from a licensed healthcare provider giving them clearance to travel.
The CDC recommends that all inbound passengers have a repeat test 3 to 5 days after arrival in the United States and stay home for seven days. Travelers bound for Canada who receive a negative test result and are authorized to enter Canada must still complete the full, mandatory 14-day quarantine. In the case of the United Kingdom, all inbound passengers must fill in a passenger locator form and self-isolate for 10 days regardless of the test result. COVID-19 antigen and PCR tests are available at Royal Resorts Starting on January 23, independent and authorized medical personnel will be carrying out the antigen nasal swab test in Gran Salon Sisal next to Hacienda Sisal Restaurant.
The test is available Monday to Saturday, 8 a.m. to 4 p.m. The cost is approximately $35.00 ($700 pesos) per person if paid with Visa, Mastercard or American Express and test results will be ready within 24 hours. PCR tests will also be available for a cost of $100 US per person. Please note that the aforementioned prices are exclusively for Royal Resorts members and guests and that tests will be performed as long as they are asymptomatic. Guests showing symptoms must remain in their villa or room and follow the doctor's instructions.
You will be able to make your test appointment before your arrival; Gran Salón Sisal was selected as the COVID test center because it has sufficient space for members and guests to wait in comfort and with social distancing measures. If you are staying at The Royal Haciendas, the antigen nasal swab test will be available at your resort and costs $50.00 US ($1,000 pesos), results available within 24 hours. At the Royal Haciendas, the cost of the PCR test is approximately $150.00 US ($2,648 pesos) and results are ready in 24 hours. Personnel from Laclicsa laboratory will carry out tests at the resort.      
 There are other details for travelers. For full information, visit the CDC website. https://www.cdc.gov/quarantine/fr-proof-negative-test.html Requirement for Proof of Negative COVID-19 Test or Recovery from COVID-19 for All Air Passengers Arriving in the United States https://www.cdc.gov/coronavirus/2019-ncov/travelers/testing-international-air-travelers.html       
New Canadian and United Kingdom COVID-19 travel rules Canada and the UK now require all inbound travelers to show documentation of a negative laboratory test result to the airline prior to boarding their flight. The test must be performed using a COVID-19 molecular polymerase chain reaction test (PCR test) within 72 hours of their scheduled departure for Canada or the United Kingdom.       
Airlines will confirm the negative test result for all passengers before they board. Per the CDC, "If a passenger does not provide documentation of a negative test or recovery, or chooses not to take a test, the airline must deny boarding to the passenger."
____
If you have a letter to the editor. Please e-mail us at omcancun@omcauncun.com