Travel insurance has greatly changed over the years. The ease of reviewing various policies and purchasing travel insurance as well as filing claims over the internet or on your smart phone, has helped tremendously in picking a good insurance policy when booking a trip.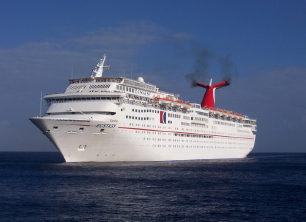 Insurance is only good when you need it and sometimes it is hard to predict what may happen several months prior to your trip. Prices begin in the low $20 to $30 range per person and, if you talk with people who have had medical issues in Cancun, the one thing they will tell you is they either wished they had bought medical travel insurance or were glad they had it.
You may spend a lot of time researching for the best possible rate for airfares and other travel related products, but how much time do you spend on researching travel insurance? Or, do you feel the necessity of protecting your trip is not a priority?
Even though a policy may be easy to book online or on your phone, you should make sure that the company has good human customer service available (24-hour international phone service) with a policy that you may choose. There is nothing worse than when you need help and there is no one there but a recording or a computer screen to give it to you.
When you book your trip, there is a good chance the airline will offer you a traveler's insurance policy with your purchase of the airline ticket. Many of these policies will only reimburse you for your airline ticket and possibly your hotel room.
Your credit card that you use to book your trip, especially those where you pay an annual fee, will most likely have some benefits with limitations on trip delays and cancellations, sickness, and severe weather delays, so you should check those benefits out first.
One item to check is to see if everyone whose ticket was paid for on the credit card is covered, or is only the primary card member covered? Credit cards will probably not pay for any medical expenses abroad.
Some airlines charge you an international change fee of several hundred dollars to change a nonrefundable ticket, plus the difference in cost for a new ticket, if you re-book it for a later date.
The policies that airlines sell may be all that you need for your specific travel as the cost to change your ticket for another trip sometimes is almost as much as the ticket itself.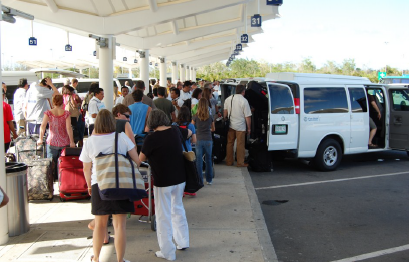 But, if you are up in age or want peace of mind, you may consider purchasing a travel insurance policy.
It's unlikely, because you own a timeshare and have paid the maintenance fees, that any of the travel insurance policies will reimburse you for those fees in the event you have to cancel your trip.
Other parts of your trip, like prepaid tour bookings, may also not be covered. Most policies will only cover prepaid expenses that were made before your trip, not any made during your trip after travel began.
Medical expenses, emergency air evacuation, repatriation of remains, weather related trip delays (airlines are not responsible for flight cancellation or delays due to weather), and if something happens to a family member or traveling companion are the concerns most travelers have.
Most travel insurance companies will have several levels of insurance, depending on what you want covered and how much you want to spend, but in some form or fashion they will cover: medical expenses, sickness, injury or death of a family member or traveling companion, inclement weather, if your home is uninhabitable by fire or weather, unannounced strikes, financial default, terrorism, missed connection, preexisting condition waiver, emergency evacuation, cancel for work reason, emergency travel assistance, lost or stolen baggage, credit card coverage, emergency cash transfer, interpretation assistance, and basic auto rental coverage.
The best policies are ones that allow you to cancel for no reason whatsoever, including a change of mind, but those are more expensive.
Most policies will require you to book from three to possibly as much as fifteen days after booking your trip, so you need to begin your research before you book your trip. One of the most important parts of a policy that you should read are the things that are not covered.
Some policies will exclude pandemics, acts of Gods (hurricanes), terrorist activities, and other uncontrollable events unless you opt for the higher-level coverage. You may even be able to upgrade another tier with cancellation for any reason, but you probably won't like the price.
Leave debit cards at home and have the waiter bring you the charge machine to your table when you eat out.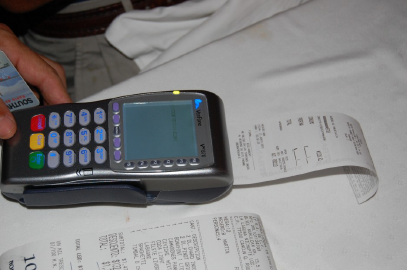 Many travel insurances companies and agents do not have rights to sell insurance in all fifty states. Be sure to purchase a policy from a company that has the legal right to sell within your state. If you have a problem with your coverage, you can follow up through your state agency. Otherwise, if you purchase a policy from an agent who is not licensed to sell insurance, your only recourse will be through the civil courts.
Almost all travel insurance policies are only liable for those covered pay-able expenses in excess of any other insurance or airline policy. If the airlines reimburse you or allow you to use the applied funds of an unused airline ticket for another trip within one year of the date of travel, your travel policy will not cover that amount.
Health Insurance for Mexico
The Mexican health care system known as Mexicano de Seguro Social is only for Mexican citizens and legal immigrants. Mexico does not have any reciprocal medical care arrangements with other countries, including the U.S. and Canada, so you are responsible for paying for all medical treatments.
You should check with your own medical insurance company to see if they will cover your medical expenses in Mexico and what do you need to provide them to be reimbursed for your expenses. Medicare won't cover any medical emergency expense out of the country. Medicare supplemental insurance plans (Plan F) does and with a lifetime limit of $50,000 U.S. and a small deductible and are only payable during the first sixty days of each trip outside of the U.S.
Medical evacuation is defined as "being transported to the nearest appropriate medical facility as a result of the local physician and the insurer's attending physician's determination that adequate treatment is not available locally." In other words, your insurance company may feel you can receive the proper care in Cancun, even though you don't feel you will receive the proper care and/or don't want to pay their inflated prices.
There have been numerous complaints about inflated medical charges by health care facilities in beach resort areas of Mexico. Most likely, the health care facility will ask you for a credit card before they perform any type of care.
Your insurance company may only pay what is typical for what-ever procedure or care you are receiving. You would be responsible to pay the balance. If your medical
insurance does have limited medical coverage in Mexico, your travel health insurance should supplement any limitations depending on the policies limits.
You may also want to include a medical emergency rider in your policy. Should you become severely ill or injured, this coverage should pay to have you flown home and continue receiving care while back in the U.S.
If your Doctor wants you to be air-medivac to the U.S. or Canada, you must have prior authorization and consent from the insurance company. Look at the policy's dollar amount limitation or look for a separate policy such as SkyMed (https://www.skymed.com/) which will fly you back to your home rather than to the nearest facility.
You can purchase an individual or family policy from seven days up to five years. You can also receive Royal Resort points if you use SkyMed.
In choosing a travel insurance plan, be sure that the company has a toll free, 24 hour, seven days a week English speaking operator who can help coordinate any care that you might need and even possibly help you find an English speaking medical provider for you, or a translator. We also recommend you consult with The Royal Resorts as they have helped numerous owners in the past.
Many policies will not cover you for high risk activities or if an accident occurred while you were under the influence of alcohol or drugs.
Trip Cancellation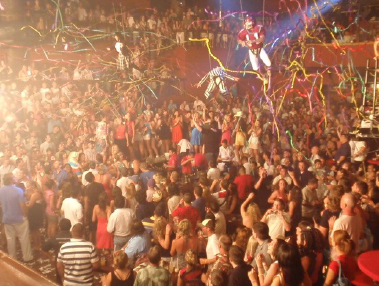 Some things to check for: If cancellation is due to a medical reason, the attending physician cannot be you, a family member, a traveling companion, or a traveling companion's family member. If there was a preexisting condition 180 days prior to the policy date, and there was medical care, advice, consultation or treatment for it, you may not be able to claim any loss unless the policy waives a preexisting medical condition.
If a family member not traveling with you is injured or due to sickness, it must be a life-threatening condition or the disability must be so disabling as to reasonably cause the trip to be cancelled, certified by a physician.
A sickness or injury to a business partner must be so disabling that the trip must be canceled due to the insured necessity of assuming the daily management of the business and must be certified by a physician.
A death of an immediate family member or traveling companion with-in thirty days of departure is usually a covered reason. However, if a life-time partner (not legally married), or someone in your party's lifetime partner passes away, you may not be covered.
If one of your traveling companions has a medical reason for a trip cancellation, they typically will have to be covered under the same insurance policy as you are for your trip to be covered.
Should you or your traveling companion (must be insured as well) after being with the same employer for at least one year, are terminated or laid off, through no fault of your own, or your company is involved in a merger or acquisition and you are involved in such transactions after the effective date of coverage, you probably can get a full refund.
Trip Interruption
Airlines are not liable to provide you with hotel accommodations, food, or expenses due to inclement weather and the trip must be delayed because of it. Inclement weather causing delays or interruption are usually covered under most travel policies, but some provide a limit per day.
If the delay is mechanical or is the fault of the airline, you should be covered by the airline or charter flight.
Hurricanes causing cancellation or delays are usually covered, if the hurricane wasn't foreseeable (the date it becomes a named storm) and the destination becomes uninhabitable or inaccessible.
This part of the policy covers you after your plane has departed and for some reason is not able to complete its destination. It also covers you if after you have arrived at your destination and the airline is not able to fly you back home, or your tour operator cannot complete its tour, or goes out of business.
If union workers for the airline go on strike, you should be covered. Most policies will cover you for a lost or stolen passport that prevents you from leaving a country or entering the U.S. but you may need to call their hotline to have them assist you in obtaining a new passport.
If you're in Cancun, the U.S. consulate is in Merida and you may have to go there in order to get another passport.
Save all your receipts, credit card statements, and/or cancelled checks as you will most likely need these to show proof of your loss. There will most likely be a short window of time that you must file a claim
Terrorist Attack
Most companies require a terrorist attack to take place within 50 to 100 miles of the traveler's destination. It usually must occur within a seven to thirty-day period before your departure date and you would have had to have been covered by the insurance policy before such an attack took place.
The attack must be declared by the U.S. State Department before any money will be refunded should you decide to cancel due to a terrorist at-tack. Also, once you are there and a terrorist attack occurs, you may not be covered for extra expenses in order to leave that country early.
If the country or place where you plan to visit has already been issued a travel advisory by the United States before you purchased your tickets, a terrorist attack may not be covered.
If you took out that particular air-line's insurance, there is a good chance that they will let you cancel your flight, and allow you up to one year to use those funds for another flight on their airline and waive the cancellation fee.
You should check the U.S. State Department website (https://travel.state.gov/) to check for any travel advisory to the country you plan on traveling before you purchase a policy. As of press time, Cancun or any city in Quintana Roo had no travel advisories.
Identity Theft
Identity theft insurers will typically notify you in advance that someone is trying to open an account using your name and information. Credit card companies usually will not hold you responsible for fraudulent use of your credit card and will even go to great lengths sending you a text message asking if you made such a purchase, etc.
Debit cards are at risk be-cause your account could be cleaned out before you had a chance to object to the charge-es. We recommend leaving debit cards at home.
Travel insurance companies will usually have two or three levels of insurance. Level one is your basic travel medical and emergency assistance, trip cancellation, delay, and interruption as well as emergency evacuation. Level one is also the least expensive, around the $20 to $30 range.
As you go up to level two or three, most Identity Thefts will be a covered feature, but more than likely the policy will not reimburse you for any fraudulent charges on your credit card or misuse of your identity being stolen. They will assist you with ordering and reviewing credit bureau records, account activity, investigating financial accounts where identity theft is suspected and communicating with creditors but that is about it.
In just about all cases, if you need to collect on your policy, you must notify the insurer within seventy-two hours, unless conditions prevent it, or your right to compensation will lapse.
There is also no doubt that it will take many hours and phone calls to get reimbursed for monies you have spent. Travel insurance may or may not be for you, but you should at least look at the various policies that are available.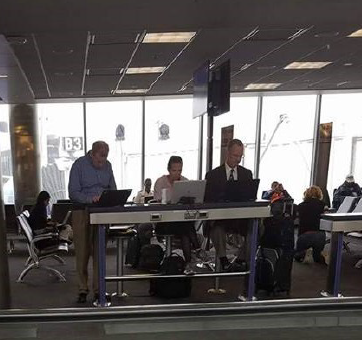 Security Tips
Hackers and scammers are everywhere you can imagine and have increased the exposure to scams and security risks while in Cancun. A few tips from travelinsurance.com might not be a bad idea while traveling abroad.
Take pictures or scan and save documents to a secure place (phone may or may not be a good place depending on the security level) that you can access from Cancun in case you lose your originals. Include your passport, airline tickets, insurance policies and associated phone numbers to call if needed, and other important phone numbers such as for your credit cards.
Before leaving home, remove all personal information, financial and other important data from your computer and cell phone in the event they get stolen. Set a very strong password to keep your data secure, especially if you use general public or semi-public internet hubs such as airports.
Look into the possibility of having your device automatically wiped clean after a large number of incorrect password entries (this could backfire if you forget your password). Never submit sensitive information or payments on websites if the browser shows "http" instead of "https." Turn on two factors of authentication on all your email, banking and credit card account information if you can receive text messages in Cancun.
A virtual private network (VPN) is a private and secure internet network that you can reach via any internet access. You may want to use a VPN to access websites that might be blocked by local internet providers. You may want to consider identity theft protection in a travel insurance plan or possibly buy a separate policy.