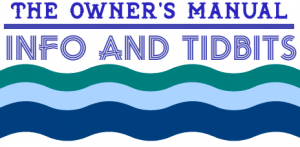 Quintana Roo is still in a "Red" status in the northern part of the State with everything closed down. The southern part of the state, which covers the area from Cancun to Tulum, is in a status of "Orange" through the first week of August 2020, even though the positive rates of Covid are still increasing. This allows limited openings of hotels, restaurants, parks, etc. Schools in the state of Quintana Roo remain closed until the status light turns "Green." Quintana Roo has had a total of 7,500 confirmed cases of Covid -19 with 983 related deaths.
The two main cruise ship destinations for Quintana Roo from the U.S. have been hit again with the announcement of an extended "No Sail Order" for the industry. Both Cozumel and Mahahual, the state's two main cruise ship ports, will have to wait until October before they see the arrival of any ships. The news came after the Centers for Disease Control and Prevention (CDC) released a statement saying there is an "extension of a No Sail Order for cruise ships through September 30, 2020. This order continues to suspend passenger operations on cruise ships with the capacity to carry at least 250 passengers in waters subject to U.S. jurisdiction."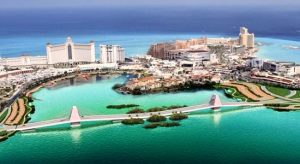 You will now be able to go from Cancun to XCaret, Xplore, Xenses via the Maya Train once ti's built. We are still not sure where the station will be located or if The Xcaret group will have shuttle buses from the train station. But you can believe there will be many Taxis and Uber drivers waiting for passengers to disembark if it's not within walking distance. According to information released by the National Tourism Development Fund, the train will include four routes to connect Cancun with 18 destinations in southeastern Mexico and will have a circulation schedule depending on demand.
There will be four routes leaving from Cancun. The Cancun-Tulum route, which is expected to be the route with the largest influx of passengers, will have a schedule from 6:00 a.m. to 11:00 p.m. with departures every hour. For the Cancun-Chichen Itza-Mérida route, the hours of operation will be from 6:00 a.m. to 9:00 p.m., with 30-minute intervals between each train. A third route from Cancun to Chichén-Itzá will operate in the same way from 6:00 a.m. to 9:00 p.m. with 60-minute intervals. For the entire stretch from Cancun to Bacalar and Chetumal, a schedule is being considered from 6:00 a.m. to 8:00 p.m., but with departures every 30 minutes. You will be able to switch trains in Merida or Tulum in order to go to other destinations.
The bridge over Nichupte Lagoon in order to reduce traffic in the Hotel Zone, mainly by CoCo Bongo, has been approved and will begin next year. The little less than five mile bridge is estimated to take two years to complete and most likely will be a toll road. The project would start on Colosio Blvd. and end at kilometer 13.5 of the Cancun Hotel Zone,
Renovation projects along Fifth Avenue and Fundadores Park will be ready in November. They are also considering the possibility of turning Avenues 10 and 15 into pedestrian only avenues. The dirt portion of the project is 90 percent complete it should all be completed sometime in November. Soon the contractors will begin laying tiles and cement.